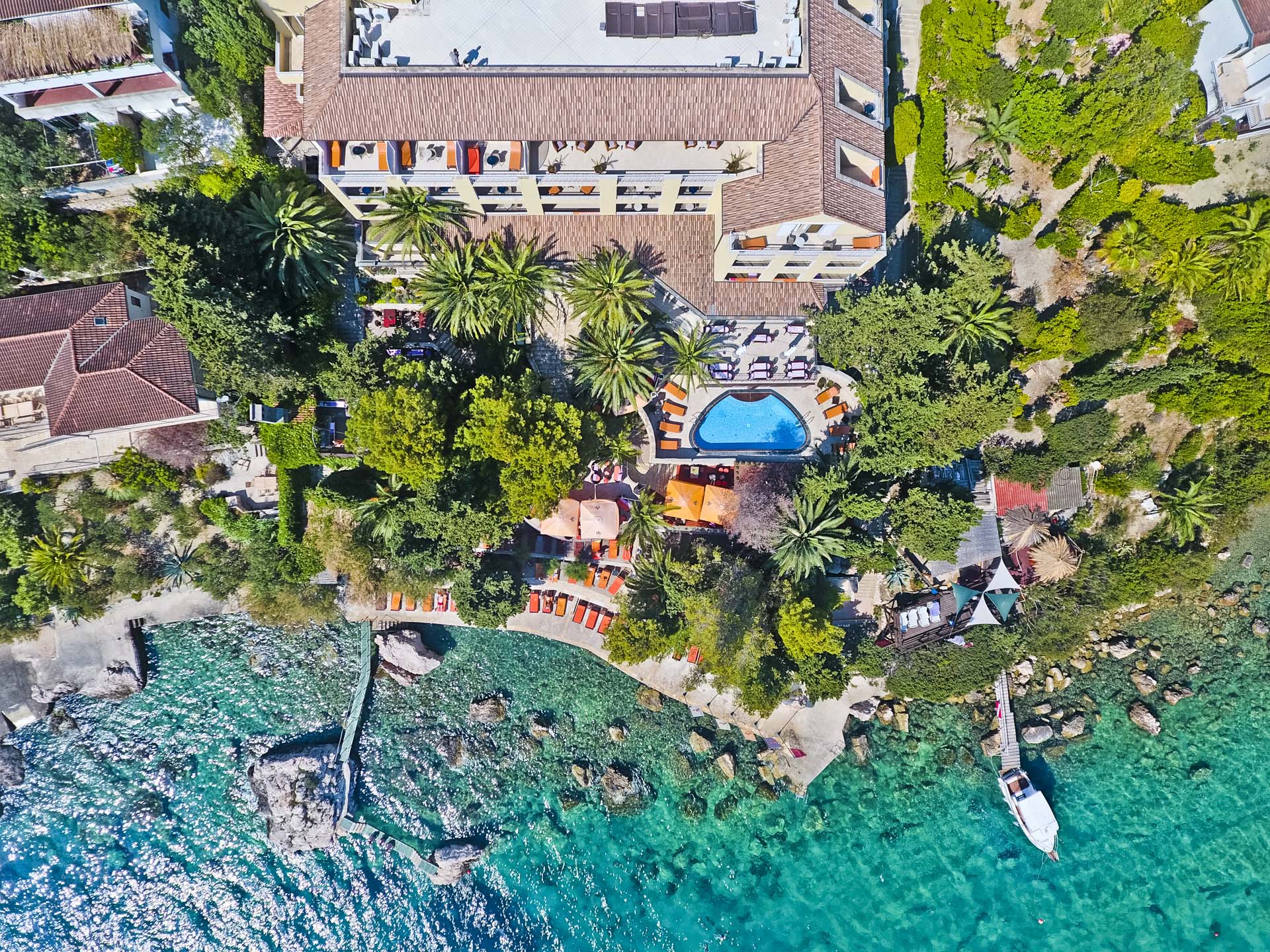 Find Us
Podstine Hotel Exclusive-Hvar
Put Podstina 11, 21450 Hvar, Croatia
Tel: +385 21 740 400
Fax: +385 21 740 405
E-mail: hotel.podstine@gmail.com
Airport
The nearest airport is SPLIT. An alternative airport is Dubrovnik.
Wherever you are planning on landing, if you are not coming days in advance to enjoy the beauty of Dalmatia, and are starting your visit with a visit to Podstine, please check the connections to the island of Hvar, town Hvar, immediately when booking your flight. There are frequent catamaran (passengers only), and ferry (cars and passengers) lines, but they must match your arrival time… An alternative port on the island is Stari Grad.
CATAMARAN
There are regular bus lines (cca 7 eur per person) and taxis (cca 50 eur per ride), from Split airport to Split center, where you can catch the catamaran to Hvar town (cca 12 eur per person). Please purchase your catamaran tickets asap via http://www.jadrolinija.hr/en/ferry-croatia or http://www.krilo.hr/en/. The catamaran ride takes cca 1 hour and 15 minutes. Taxi station is located at the bus stop (5 min walk from the catamaran dock). Agree on the price with the driver before entering the vehicle, maximum 100-150 kuna. 🙂 Our taxi drivers usually accept cash payment only.
SPEEDBOAT
To add flare to your Croatian island adventure, get picked up from the airport by a skipper who will drive you to the airport dock and take you to Podstine hotel beach in cca 1 hour and 15 minutes with a speedboat. Sounds cool and is cool 🙂 Prices vary depending on the number of people, so please contact us to make arrangements, and if you are more of a DIY kind of person, do not pay more than 450 eur per way, door to door. 🙂
FERRY
While we do not advise taking a car to the island for stays shorter than 5 days (in which case you will have time enough to explore the other little places around the island), if you decide to do so, please take a ferry over from Split to Stari Grad. The drive from Stari Grad to Hvar town is cca 20 minutes. Follow the signs to Podstine hotel once in the center of Hvar. The ferry ride is cca 2 hours long.
OWN BOAT
If you are exploring the Dalmatian coast and are hopping by Podstine as a treat, please be aware that there is a little pier where you can dock right in front of the hotel, but it is public and works on first-come, first-served principle. Alternatively, you can book your berth directly with ACI Marina Palmizana (https://www.aci-marinas.com/en/aci_marina/aci-palmizana/). Palmižana is across the bay from Podstine and you will need a speedboat taxi to the hotel, which we are happy to help with. Let us know what you need. Safe sailing, mirno more! 🙂
If you are arriving from DUBROVNIK, without a car, please purchase your catamaran tickets asap via http://www.jadrolinija.hr/en/ferry-croatia or http://www.krilo.hr/en/. This ride is cca 3 hours long. If you are travelling with a car, drive along the beautiful scenic "magistrala" road to Ploče, where you will get on A1 highway to Split. From there take the ferry to Stari Grad (island Hvar). You can also drive the "magistrala" to Drvenik (not getting onto the highway) and take a ferry across to Sućuraj (Hvar island) which takes cca 40 minutes. The drive from Sućuraj to Hvar is a two-hour-long, tiring experience along a very very narrow and curvy road: don't say we didn't warn you. 🙂
Have a safe and smooth journey. Sretan put!